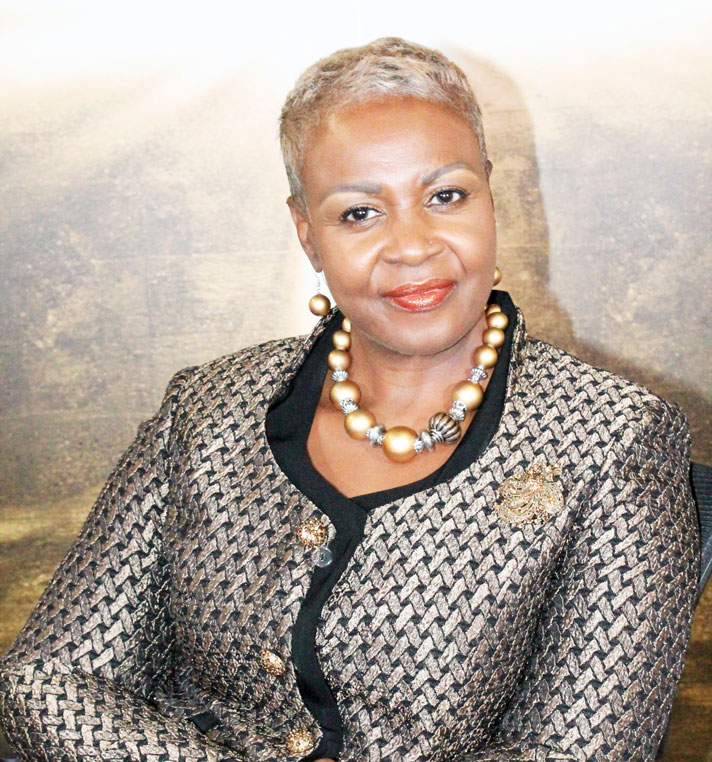 First Lady, Elder Barbara Isaac
Elder Barbara Isaac was born in Moscow, Tennessee to the late Deacon John and Mrs. Pearline Goodwin. She grew up under the Pastoral guidance of Rev. Houston at the New Bethel Missionary Baptist Church, where she confessed Christ and was baptized at age 12. Elder Barbara remained a member of New Bethel until she joined Gethsemane Baptist Church, Mitchellville MD under the leadership of Pastor John Maddox.
Elder Barbara is the wife of Rev. Dr. Spencer F. Isaac, Senior Pastor of the New Mt. Zoar Baptist Church, Manassas, VA. Elder Barbara heard the Voice of God's call to the ministry in February 2013. She accepted and preached her initial sermon in December 2013 entitled "At the Table" and was licensed into the Gospel Ministry. In September 2018, Elder Barbara began studying for ordination. On May 25, 2019, Elder Barbara stood before the Ordination Council (along with 4 others) and completed the examination and on June 9, 2019 was officially installed as an Ordained Minister of the Gospel.
Elder Barbara assists her husband with various aspects of the ministry but focuses on Christian Education and the Sista-2-Sista women's ministry. She gives selflessly to the ministry and their members. With the hope of teaching others the true value of service, her objective is to teach God's Word so that the people will understand and are compelled to live and apply it daily.
Elder Barbara has prepared herself for the duties of ministry. She has earned an Associate's Degree in Religious studies from the New Life Community School of Ministry and Bible Institute and a Master's Degree in Christian Education from Virginia Baptist College while having already earned a Bachelor's of Business Administration Degree from Tennessee State University and a Bachelor's of Science Degree in Computer Science from Morgan State University. She continues to study the Word of God at the Wilbur Henry Waters Bible Institute.
Elder Barbara, in addition to a career in corporate America and beyond, had the honor of raising two beautiful daughters; Alexis and Stephanie. Because her love has no bounds; Sonja Goodwin, Pamela, Gideon, Sophia, and Niko Boadi as well as the White family have become children and grandchildren. She counts herself as blessed among the Kingdom and gives God all honor "for He hath done marvelous things: His right hand, and His Holy arm, hath gotten him the victory." (psalm 98:1)